The experience with our organic coconut water in Palmito was so good that we wanted to come back to the beach in Barcelona. Said and done, in less than a moment we found a Mediterranean corner where we were welcomed with open arms:
Restaurante Gallito, just below the Hotel W Barcelona.
Saturday 11st July, from 12:30 pm, just when it's getting really hot, we were handing out Genuine Coconut to our social network followers. And many of those who were not yet with us became followers on the venue. Until 4:00pm we were giving energy and refreshing all those who came to see us there.
Once more we were surprised them and won their love.
We met surfers, sports people, bathers, foreigners and bloggers… some of them very important, and we thank them from here for their comments on Instagram.
Thanks to Anna Skura (whatannawears.com e Instagram) to everyone who came to Restaurante Gallito to try Genuine Coconut and for all the photos that we saw later in the networks.
We shall say so as often as we need to, it's the drink of the moment among celebrities and this is due to its properties. If you don't know them, take a look. It convinces everyone, above all because it is a healthy and natural energy drink, 100% organic.
If you liked it you know that you can order it at Gallito. A Mediterranean restaurant which you will love for its views and for its excellent cooking, and also for its coconut water ;) Genuine Coconut.
Now we are going on with the competition, the winner is…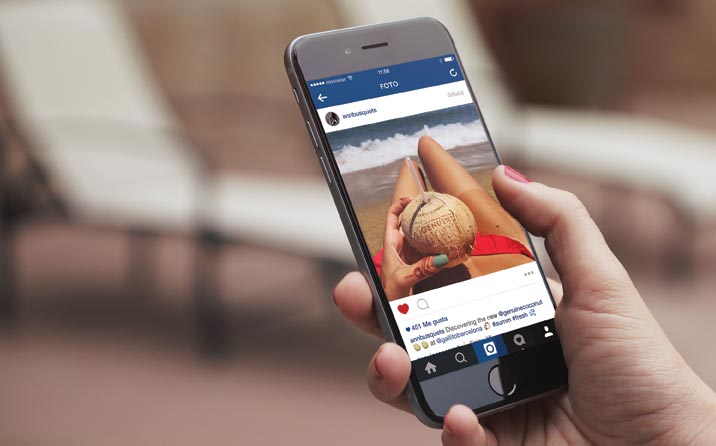 Ann Busquets @AnnBusquets. Well done! As soon as we contact you we will send you your gift Pack of Genuine Coconut.