Fogo Itinerants: João Alcantara and Dani Alves combine together in a gastronomic project which marries with all the flavour of coconut water by Genuine Coconut.
A few days ago the third of the FOgO Itinerant Dinners took place at Bodegas Torres: Brazilian Gastronomy, healthy, very healthy and with the unique stamp of Chef João Alcantara.
We go for different things, genuine and unique. For this reason we did not want to miss this event in which gastronomy, music and environment came together to make a surprising combination.
An amazing setting surrounded by vineyards was the chosen site for this third event in which the guests discover only minutes beforehand where the meeting is to be held.

On this occasion, Bodegas Torres in the Penedés was the ideal setting for a voyage of the senses, discovering the best of healthy and creative gastronomy.
João Alcantara said: "I like it when there is a story behind each dish, I prefer to surprise than to make things obvious".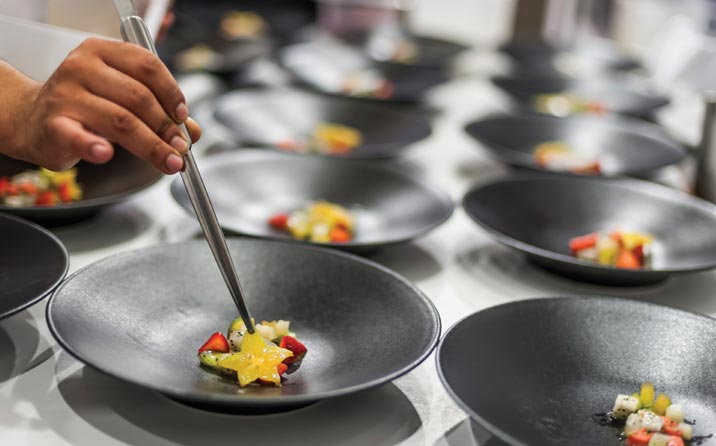 A dinner "seasoned" by live music with singer Jabu Morales.

Some diners at the height of the event.
An event with a welcome for a unique flavour… when Genuine Coconut received those attending with a tasting to introduce our 100% organic coconut water to them… Genuine Coconut triumphed.
Also we ended the occasion by accompanying the desserts in an evening full of flavours, bouquets and good company.

It was the moment when Dani Alves was able to try our coconut water. When he saw our opening device he said, "Now I know why they invented cans for drinks… It was for this!" pointing to the easy-open ring-pull on each Genuine Coconut.
With plenty of Glamour and lots of magic, we were present at a dinner which we shall remember for a long time.

Thank you João! The dinner could not have been better. Bravo FOgO! And let the Itinerants keep going.