Last week saw us make our debut at Fruit Attraction, the annual fair that is presented as the large European and world fruit and vegetable exhibition, and that met all expectations.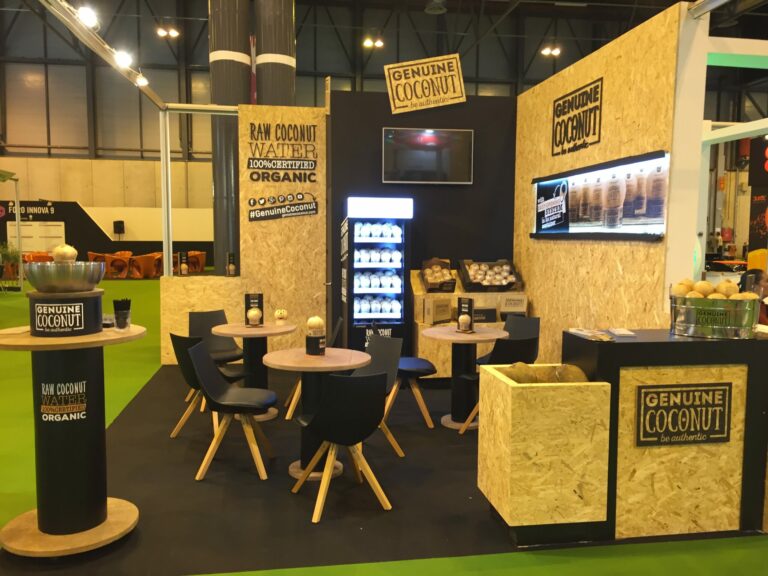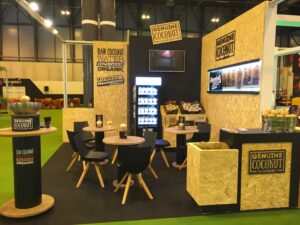 This year has been more than 1000 companies from 25 countries that have been present in the fair organized by IFEMA and FEPEX, this coupled with a remarkable success of public attendance at Fruit Attraction becomes one of the most important meetings of the sector.
From Wednesday to Friday, we presented our 100% virgin, organic coconut water with an easy-open system. As we hoped, everyone was surprised by how easy it was to open and how pleasant it tasted.
We held meetings with several companies, we made a huge number of contacts, and a great many ideas for collaboration emerged. We should like to express our thanks for all the mentions that we received in communications media, which echoed each other: Agrosfera de La2, Antena 3, Informativos TVE, Tele Madrid… and Tele Madrid, as well as the blogs that spoke of us, e.g. Taste Gastro comunicación , press like El Mundo o Expansión and radio station like Gastroradio.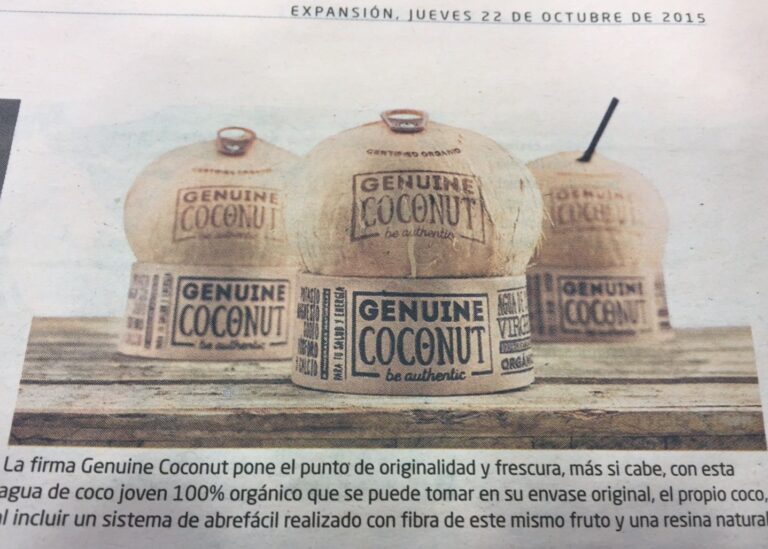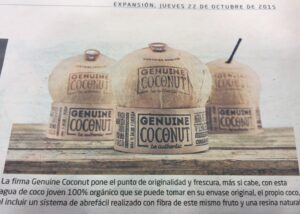 A great many people came up to tell us that our easy-opening system was the most innovative at the fair. We have patented the system, which is made of coconut; we produce it by recycling coconut husks and that all visitors were found on the Gateway Innova
We also told all the people who came to our stand about the properties and benefits of coconut water. You can find that information on our web site: Here
We shall soon arrive in England and in the rest of Europe. We continue to work to offer the best coconut water on the market, and we shall present Genuine Coconut at two fairs that will be held in London in the near future: : BBC Good Food Show   y Food Matters live 
¡See you next year at Fruit Attraction!