Madrid Fusión was held last January at the Madrid Conference Centre, and offered another annual gathering of the best-nurtured aspects of world gastronomy.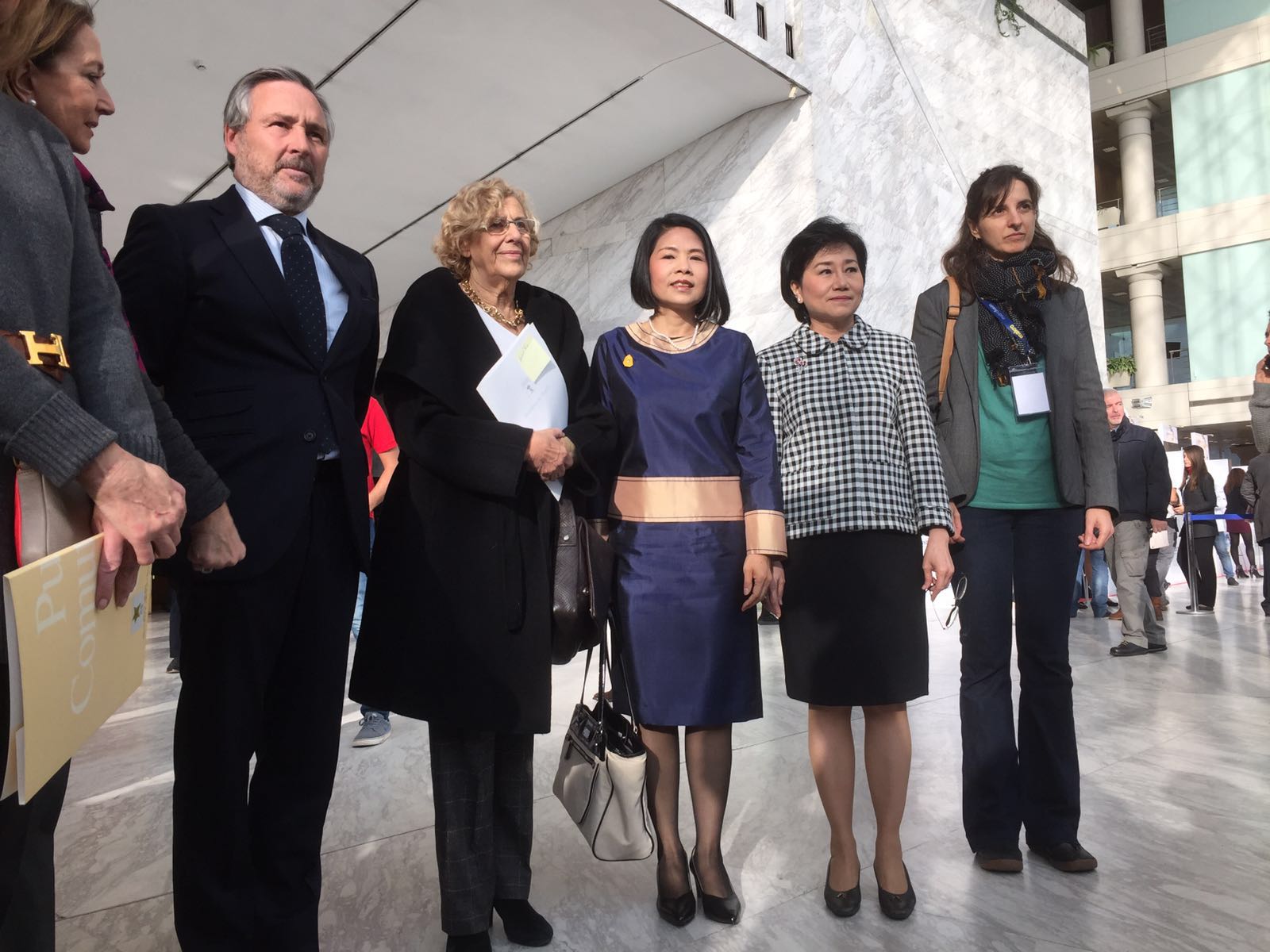 Madrid Fusión is one of the sector's leading gastronomic events. It is with reason that the event is called the International Gastronomic Summit, not least because for three days, you rub shoulders with the world's leading chefs and cooks, attend the best workshops, and listen to the best presentations, the sector's leading firms being present with their products.
The days are ones filled with culinary frenzy wherein one of the chief pleasures, eating, takes centre-stage. Smells and flavours can be perceived at each of the unmissable stops of the exhibition. Each corner has its enchantment. It is impossible for you not to stop at each and every one of them.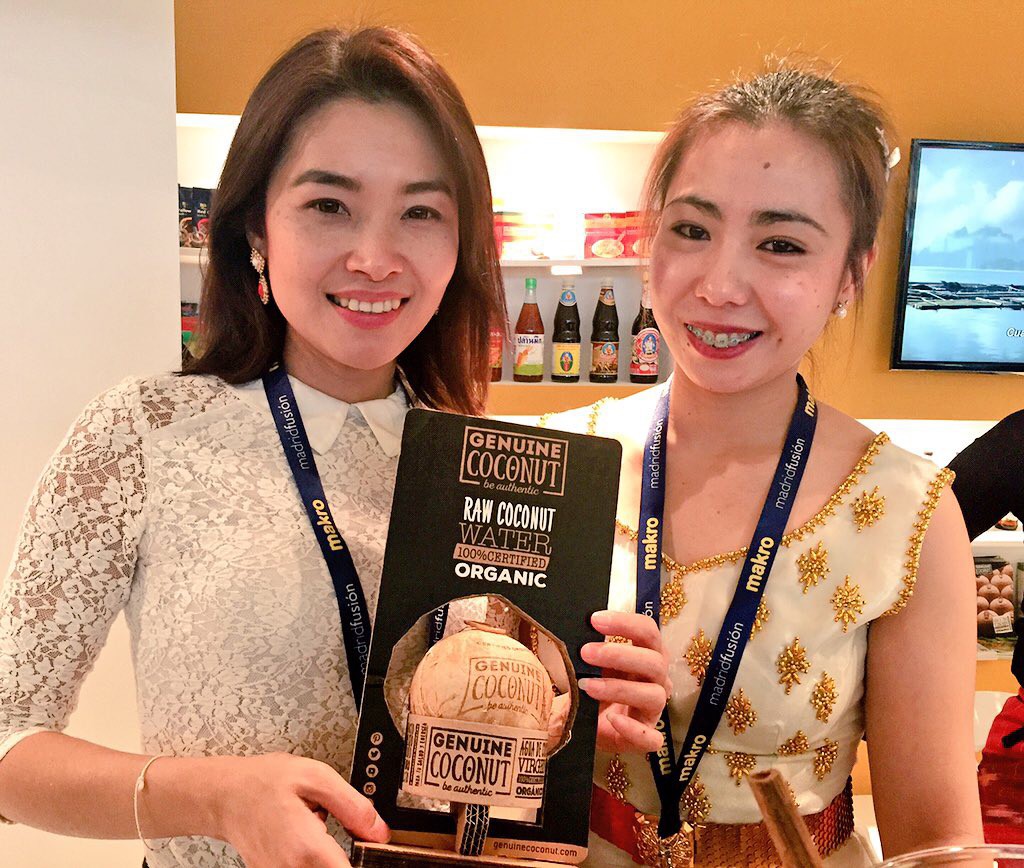 The guest country this year was Thailand, and they in turn invited us.
We dedicate these lines to them. Our thanks go to the whole team who run the DITP (Department of International Trade Promotion, Ministry of Commerce, Royal Thai Government) in Spain, since, thanks to your invitation, we could offer samples of our coconut water to all those who attended Madrid Fusión.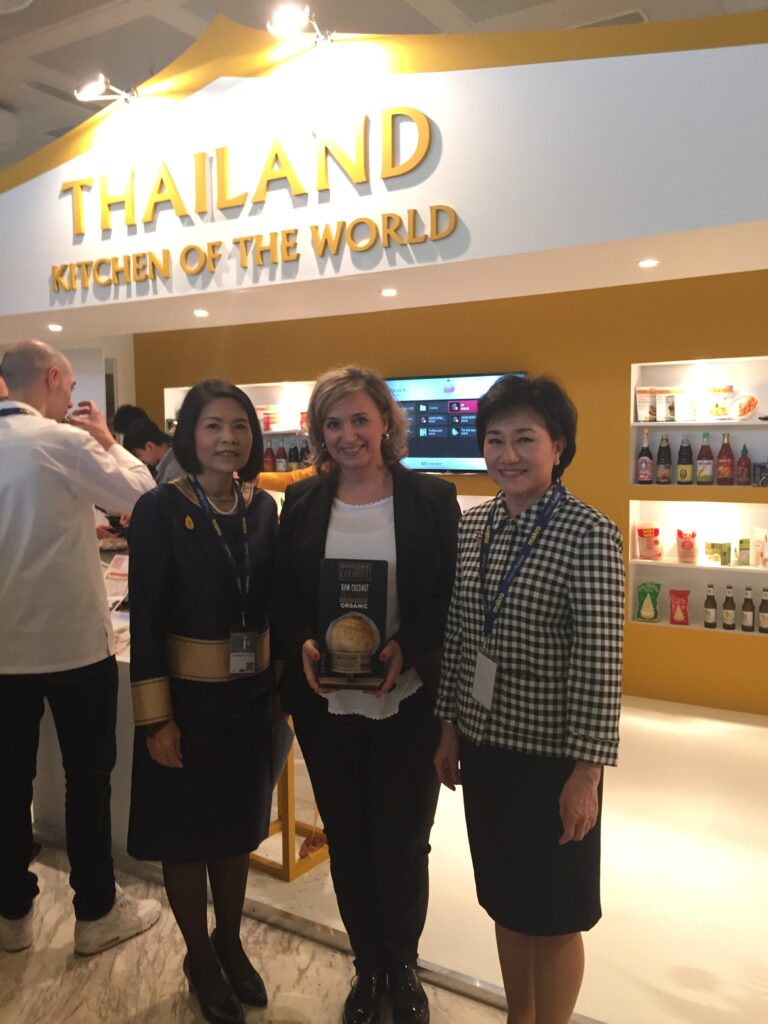 The Thailand stand offered samples of most of the Thai products that can be found in Spain, and our coconut water was one of them, since Thailand is the country of origin of the organically-grown Nam Hom coconuts used by Genuine Coconut.
We were with the Thai Ambassador, Ms. Rattikul Chansuriya, Ambassador Extraordinary and Plenipotentiary, and with the Director General of the DITP, Ms. Malee Choklumlerd, talking about our presence in their country as well as about the quality processes that we follow, both in the country of origin and in Spain.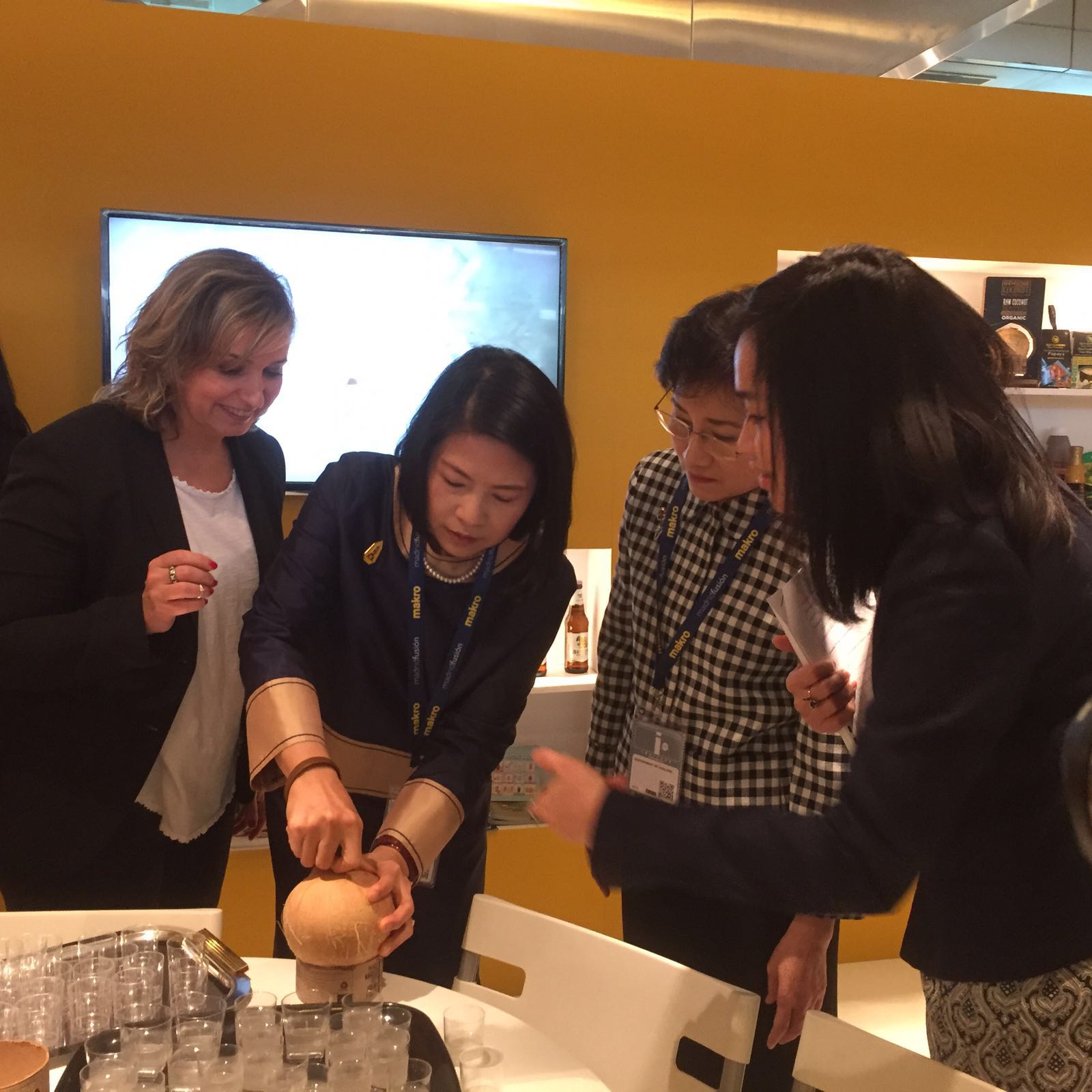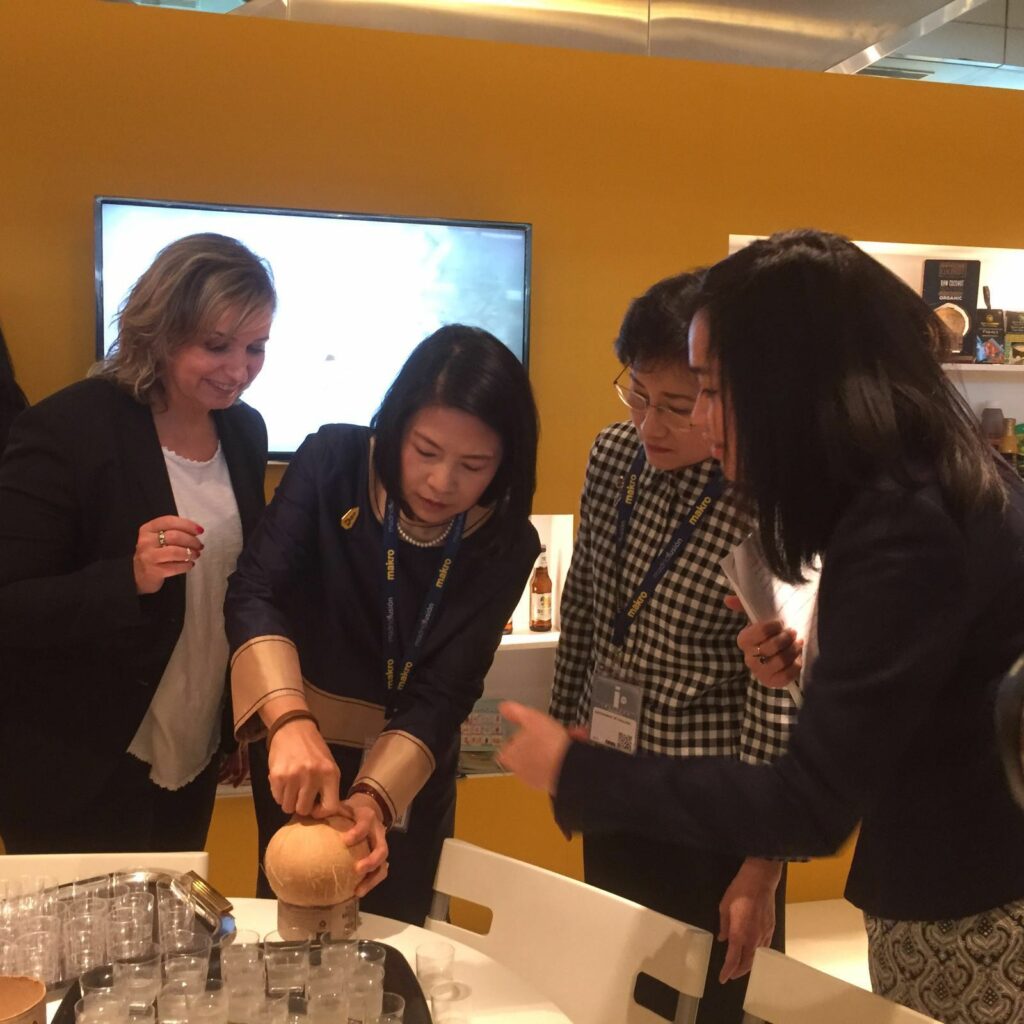 The Thailand stand was visited by many people, and as a way of saying "thank you", we shared our coconut water with everyone. Chefs of the very highest level, like Martín Berasategui, did not want to leave without trying our product.
DITP Spain, thank you for inviting us; the experience was wonderful!